At Chamber, we specialise in guiding advertisers beyond digital acquisition channels, crafting effective above-the-line media campaigns. Our experienced and senior consultants go beyond a conventional media agency approach to ensure meticulous planning and buying, collaborating closely with marketing teams and founders, as seen in our work with businesses like Onto and Sapphire Clinics.
Working with a diverse portfolio of brands transitioning to offline advertising, we provide transparency on opportunities and risks. We're realistic about the readiness of your business for this step and offer guidance on the necessary stages. As an independent media agency, we provide an impartial perspective on channel and media owner selection.
For established advertisers, we can offer in-house media agency solutions as we do with brands like Pure Cremation, delivering sector-specific expertise from within the marketing teams.
Our media approach is underpinned by data, insight and measurement, making us ideally placed to help startup, high growth and e-commerce businesses launch cost effective media activity.
We're building a community of likeminded clients to share in our expertise, experiences and opportunities. Our guiding principle is giving prospective advertisers as much information as possible, for example by creating our DRTV Guide and exploring the differences in DTC and e-commerce media planning.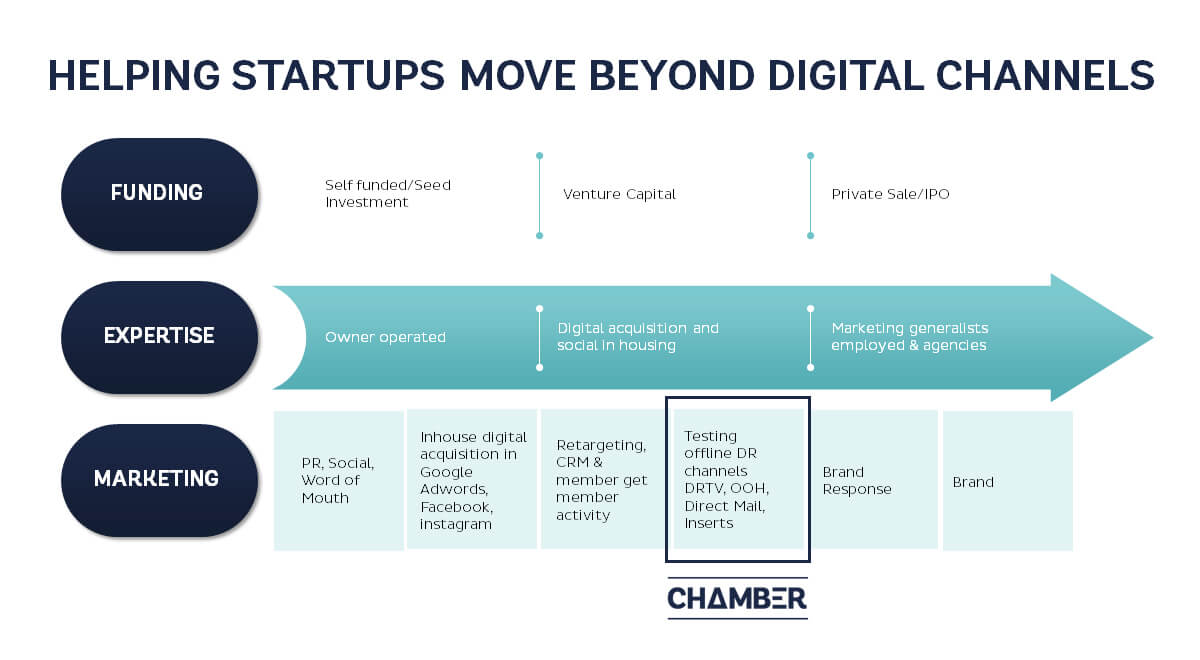 We act as an organic extension of your own team, bringing over 15 years of experience working at agencies of all shapes and sizes, creative and media.
Measurement and analytics are too often left as an afterthought for a media agency, where day to day account pressures make planning and executing the understandable focus for client teams. But if not properly considered and built into agency thinking, client relationships can be damaged and undermined. We ensure that tracking and measuring are built into our strategy from the offset, thereby ensuring client trust.
With 10 years of experience working as part of management teams in media agencies, we can help you build your agency data proposition, and work within your business. This can include helping embed consideration for measurement into your planning process, leading or working as part of new business pitches or one-off projects implementing measurement and data-led approaches for a specific campaign or client.
We understand that for many small- to medium-sized media owners it isn't worthwhile having full analytics and measurement capabilities. But for some campaigns, being able to offer prospects measurement – to establish the true value of your inventory – is a great way to turn test activity into a long term successful relationship.
We have created a full-funnel measurement product that offers an easy to implement solution at a low fixed fee, using a combination of brand tracking, web analytics and sales data, to prove the value of your media to advertisers.